Heavy! AJ23 is rumored to be re-enacted next year! Here comes the special edition!
2022-06-21
As a genuine generation that matches the Jordan jersey number, Air Jordan 23 has always occupied a special position in the hearts of players with its profound commemorative significance, diamond-cut design language and powerful performance configuration.
However, what annoys the players is that such a pair of good shoes has been hidden by Jordan Brand all the year round, and there is little chance of re-enactment. However, the latest news says that there is already a new color matching Air Jordan 23 will be added to the re-engraving sequence early next year, let us look forward to it!
The most recent re-enactment is the Titan x Air Jordan 23 at the end of 2020, two years have passed since now.
And the current market price is not low, ranging from ¥3000 to ¥4000.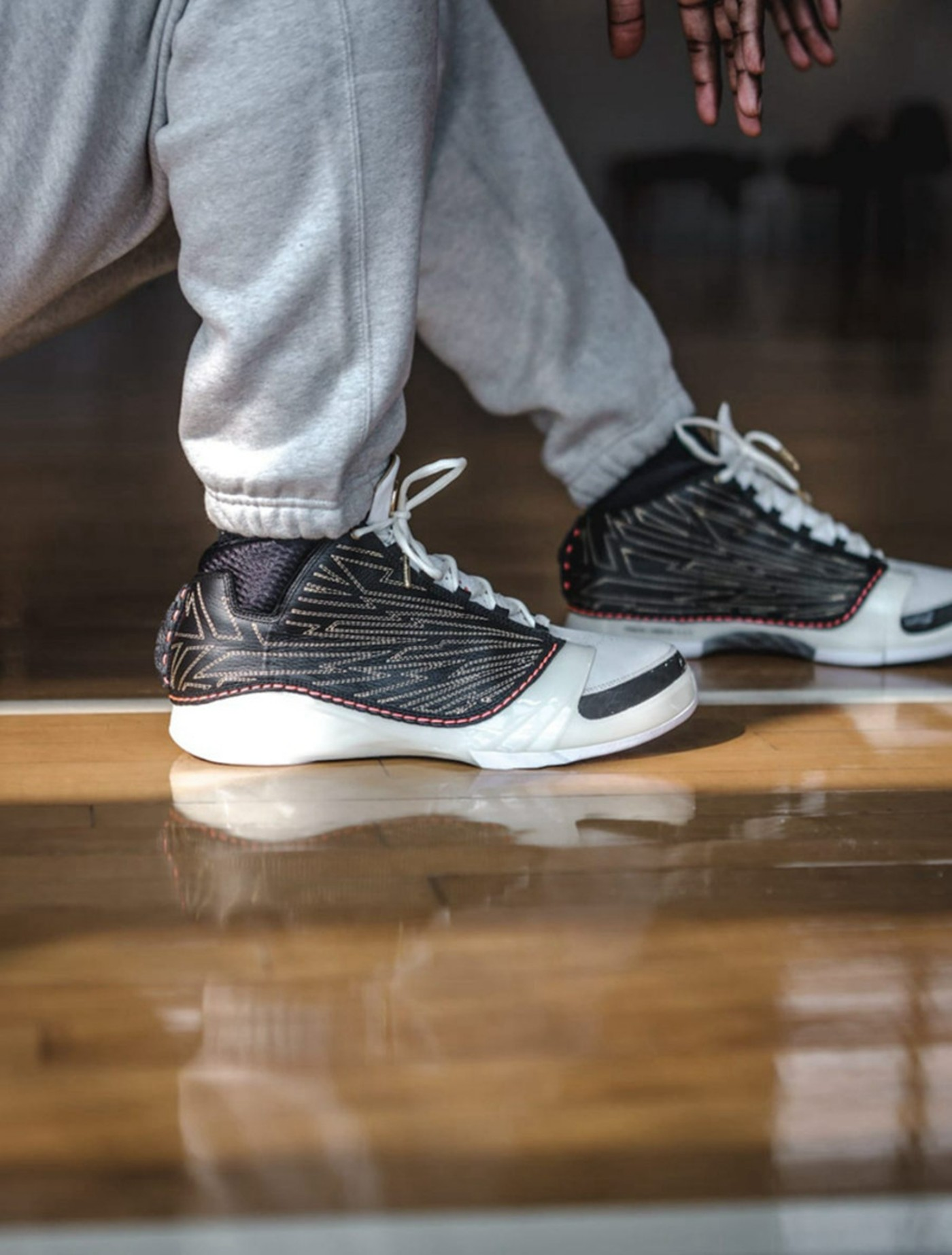 Still, the last pair of Titan x Air Jordan 23s goes back to 2016's Trophy Room colorway and SoleFly x Air Jordan 23.
Although the market price of ¥36xx is not expensive in the entire Trophy Room series, due to the long-term release, the sizes on the market are not complete, and the quantity is even more pitiful.
In addition, there is also the Air Jordan 23 "Chicago" released in 2015. The pure red appearance is believed to have left a deep impression on many players.
Although there is currently no physical release, it is believed that rendering renderings will be exposed soon.

In addition, will this new pair of re-engraved Air Jordan 23 be the beginning of the subsequent large-scale re-engraving? We might as well look forward to a wave!

Air Jordan 23 "Chinese New Year"
Item number: FB8947-001
Release Date: Spring 2023
Release price: $260 USD
CUSTOMER SERVICE
USER CENTER
Newsletter