STAY AWAY FROM SCAM
2019-09-03
According to a survey initiated by us, nearly half of our customers have experienced scam, ranging from tens of dollars to thousands of dollars. The main two types of scam are non-delivery after payment and incorrect goods.
As a responsible supplier, we want to tell our new customer FLAM is a honest supplier and how FLAM will protect you through the aspects below.
1. Tracking Number
We will update some fresh tracking numbers here weekly, so you can track it on FedEx or TNT official site to verify it.
2. Package Picture
We will also share some package pics here weekly. (To protect the customer privacy, we will hide the customer name)
You also can click HERE to check our 【History Package Sending Record】
3. Quality Check Video
We will take a 60s long quality check video with name paper for every customer before product shipped out, which is like the pic shows below. (To protect the customer privacy, we hide the customer name).
4. Customer Review
You can check our customer review at 3 places.
a. Our customer review instagram @flam_cusreview (Our orginal customer review account @flam_cr was banned by Instagram 😢)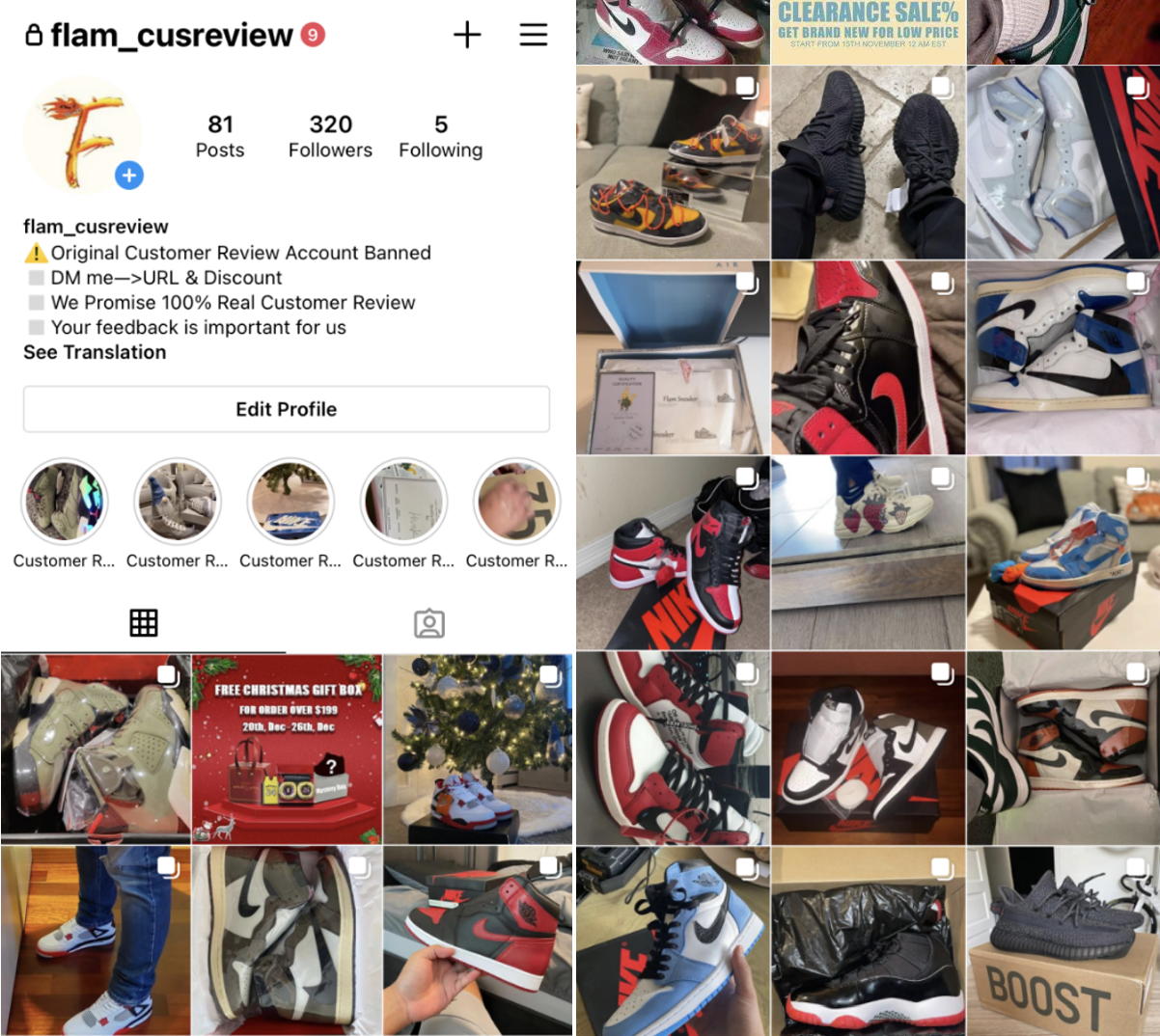 b. Trustpilot: We got 4.6/5 grades on Trustpilot (Our newest grade is 4.9). As far as I know, we are the only supplier with such a high score in trustpilot. (Trustpilot.com is a Danish consumer review website founded in Denmark in 2007 which hosts reviews of businesses worldwide).
You can click HERE to enter our Trust Pilot profile and check more reviews
c. you also can check customer reviews under the product page.
5. Customer Service
We will also create the customer service group after customer places the order. We will add at least two support staffs in the group so that we can reply you in time. (To protect the customer privacy, we will hide the customer name).
6. Report Scammer
Again, as a responsible supplier, we hate cheater too! Customer can tell us the info of scam person, instagram and site. We will share the info on our site in order to help people avoid fraud. We will reward you 5 USD.
Finally, if you have any other doubts, please contact us online or DM us on instagram @flam_sneaker (Our account was banned by Instagram 😢).
CUSTOMER SERVICE
USER CENTER
Newsletter